NRG22.com is proud to announce our High Voltage energy storage system
serving the commercial/industrial/grid level customers – NeoCube series.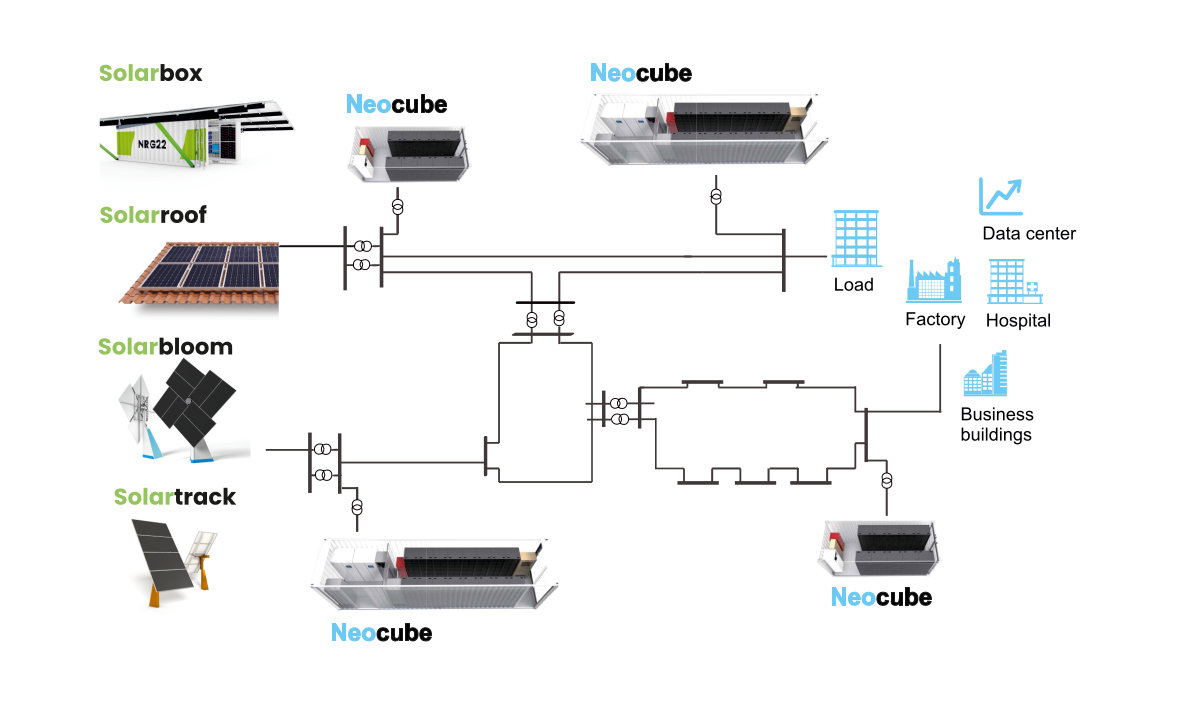 NeoCube series products with its modular design concept, enables the highest flexibility both for rack mounted and container based constructions, giving the flexibilities for customer to deploy the system nearly in any nodes in the grid, supporting the services such as emergency power, new energy stabilizer, energy shifting, load shaving, grid stabilizer. Our extensive experience in battery energy storage system, vertical industrial chain consolidation and best in class ROI makes NRG22 NeoCube your most trusted energy system. 
Vertically integrated the whole lithium battery industrial chain

Key features:
Vertical industry intergration chain
Modular design with different density, suits all scenarios.
Flixible voltage range from IOOVDC to IOOOVDC.
Three layer management system design delivers highest reliablitiy.
T Rack mounted or container based system configuration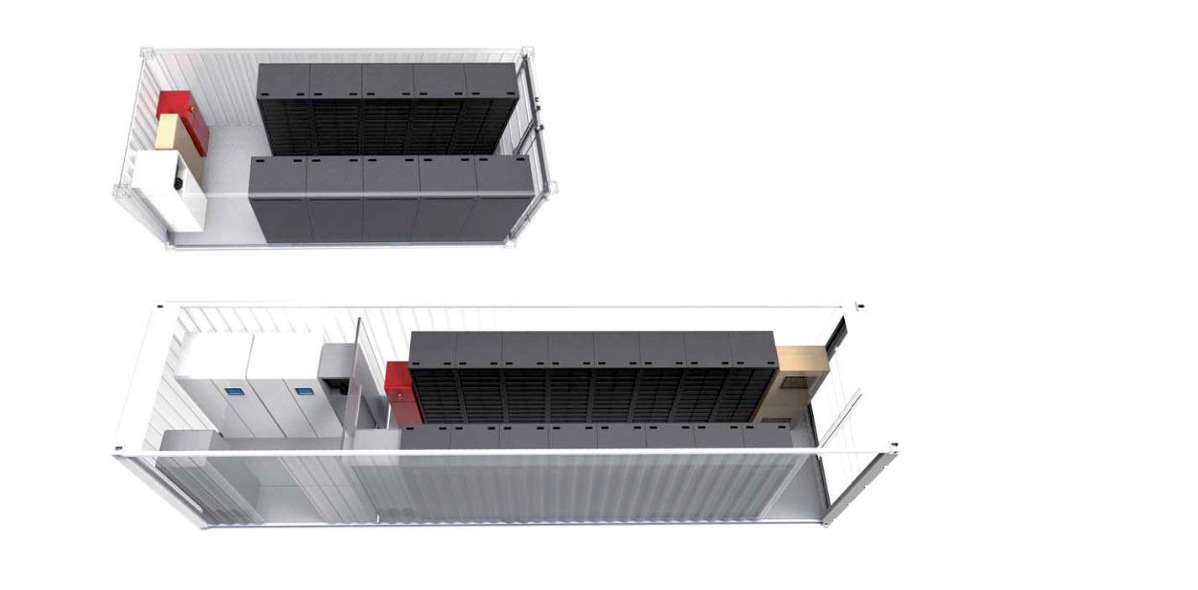 Battery Management system

| | | | |
| --- | --- | --- | --- |
| Models | SC0500- 100S | SC1000-100S | SC1000-200E |
| Related Product | X1 | H1/H2  | M1 |
| Controller Working Voltage | 100~430Vdc | 200~1000Vdc | 220Vac |
| System Operation Voltage | 100~430Vdc | 200~1000Vdc | 0~1000Vdc |
| Charge Current (Max.) (A) | 100 | 100 | 200 |
| Discharge Voltage (Vdc) | 100~430 | 200-1000 | 0~1000 |
| Discharge Current (Max.)(A) | 100 | 100 | 200 |
| Self-Consumption Power(W) | 8 | 8 | 8 |
| Dimension (W*D*H,mm) | 442*390*132 | 442*390*132 | 330*628*150.5 |
| Communication | RS485/CAN | RS485/CAN | RS485/CAN |
| Protection Class | IP20 | IP20 | IP20 |
| Weight (kg) | 8.2 | 8.2 | 17.5 |
| Operation Life | 15years | 15years | 15years |
| Operation Temperature | -20~65°C | -20~65°C | -20~65°C |
| Storage Temperature | -40~80°C | -40~80°C | -40~80°C |
| Product Certificate | TŰV, CE | TŰV, CE | TŰV, CE |

| | | | |
| --- | --- | --- | --- |
| Models | H48050 | H48074 | H32148 |
| Capacity (kWh) | 2.40 | 3.55 | 4.74 |
| Nominal Voltage (Vdc) | 48 | 48 | 32 |
| Nominal Capacity (AH) | 50 | 74 | 148 |
| Voltage Range (Vdc) | 45-54 | 45-54 | 30-36 |
| Depth of Discharge | 80%(10-90%) | 80%(10-90%) | 80%(10-90%) |
| Dimension (W*D*H, mm) | 442*390*100 | 442*390*132 | 330*628*150.5 |
| Communication | RS485/CAN | RS485/CAN | RS485/CAN |
| Protection Class | IP20 | IP20 | IP20 |
| Weight (kg) | 24 | 32 | 48 |
| Operation Life | 10+Years | 10+Years | l0+Years |
| Operation Cycle Life | 4000 | 4000 | 4000 |
| Operation Temperature | 0-50°C | 0-50°C | 0-50°C |
| StorageTemperature | -20-60°C | -20-60°C | -20-60°C |
| Product Certificate | TŰV, CE | TŰV, CE | TŰV, CE |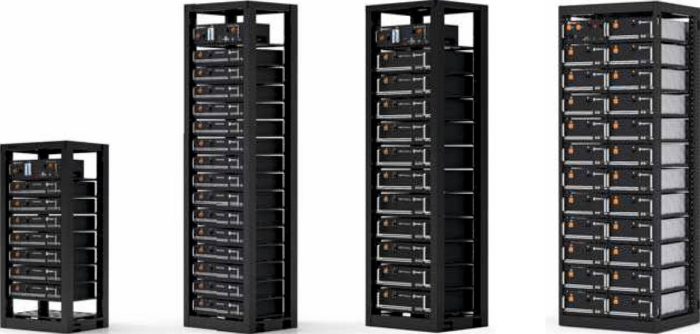 Models
NEOCUBE-X1
(336V50AH)
NEOCUBE –H1
(720V50AH)
NEOCUBE –H2
(576V74AH)
NEOCUBE –M1
(736V148AH)

Battery System Capacity {kWh)

16.8
36
42.62
108.93

Battery System Voltage {Vdc)

336
720
576
736

Battery System Capacity {AH)

50
50
74
148

Battery Module

H48050
H48050
H48074
H32148

Battery Module Capacity {kWh)

2.40
2.40
3.55
4.74

Battery Module Quantity (pes)

7
15
12
23

Battery System Charge Upper-Voltage (Vdc)

378
810
648
828

Battery System Charge Current {Standard)

10
10
15
30

Battery System Charge Current {Normal)

25
25
37
74

Battery System Charge Current {Max.)

50
50
74
148

Battery System Discharge Lower-Voltage {Vdc)

315
675
540
690

Efficiency

96%
96%
96%
96%

Depth of Discharge

80%(10-90%)
80%(10-90%)
80%(10-90%)
80%(10-90%)

Dimension (W*D*H,mm)

600*505*1300
600*505*2140
600*505*2140
815*659*2130

Weight (kg)

250
400
450
1,250

Operation Life

10+Years
10+Years
10+Years
10+Years

Operation Cycle Life

3,5
3,5
3,5
3,5

Operation Temperature

0-50°C
0-50°C
0-50°C
10-40°C

Storage Temperature

-20-60°C
-20-60°C
-20-60°C
-20-60°C

Battery Modules Qty.{Optional)

3-7pes
5-15pes
5-12pes
1-23pes

Product Certificate

TŰV, CE
TŰV, CE
TŰV, CE
TŰV, CE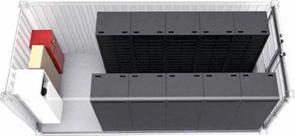 Models

20 ft High Voltage System Container
40 ft High Voltage System Container
NEOCUBE-20H
NEOCUBE-40H

System Capacity (MWh)

1.3
2.6

System Voltage Range (Vdc)

736(690-828)
736(690-828)

Dimension (W*D*H,M)

6.058×2.438×2.896
12.l92x2.438×2.896

Weight (Ton)

18
35

Ambient Temperature

-20-50°C
-20-50°C

Communication

CAN/RS485
CAN/RS485
System design can be customized according to the requirement